I'm so sorry for not posting this last week. In my defense, things got a little crazy trying to finish one book while getting another one ready for release. Anyway, here we are, and we'll be continuing our conversation about how to write a blurb that sells. Last week, we learned that the primary goal of a blurb is not to summarize, but to sell. And I hinted that the things readers most look for are tropes and familiar elements they love. We also looked at an old-style blurb, as I called it.
This week, we're gonna bring it all together.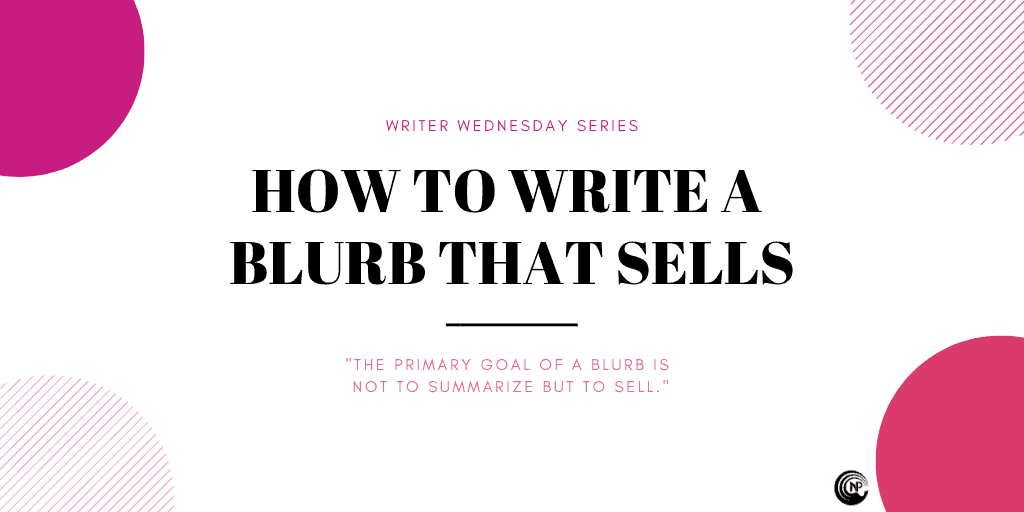 Tropes
I cannot emphasize this enough: tropes sell your book. If a reader can't tell from your blurb what your trope is, it sucks. And trust me, I read many blurbs every week for the weekly deals post and you'd be surprised at how hard it can be to find the trope. Sometimes I have to read the reviews to find it.
Quick summary, in case you're not entirely sure what a trope is: it's the core plot of your book or a crucial plot element. Some examples are first time gay, single dad, secret baby, the billionaire bad boy, out for you, etc. They're plot developments readers know and love (or not, but if they don't, they're not the core audience for your book).
As readers, we all have tropes we love and that, even if we don't always realize it, make us instantly want to buy a book. The more these tropes and elements (more about those in a bit) resonate with us, the more we'll have that feeling that we NEED this book…and that's what you want to accomplish.
Just like readers have their tropes, they also have certain elements that may not even be tropes but that they like, for instance a small town setting, cops, firemen, a bratty sub, a main character with a handicap, etc. Those elements can sell a book…if you make them crystal clear in the blurb.
New Style Blurbs
Last week, I talked about old style blurbs and the pattern they follow. The blurb I showed was way too wordy and introduced all kinds of details that were irrelevant. Maybe not irrelevant to the story, but you're not summarizing the story. You're selling it.
New style blurbs approach it from a completely different way. They're much shorter, and they focus on the tropes, the elements that will sell, and on tension/conflict. And usually, even if the book is written in dual POV, they'll focus on one character's POV.
To show you the difference, here are two blurbs for my recent release Firm Hand. Let's start with the blurb that is more old style. It is single POV, it focuses on tropes because that's ingrained for me now, and it's also a hell of a lot shorter than I used to write them and than many blurbs you come across…). So maybe it's somewhere between old and new style?
When his best friend and fellow submissive Jonas dies in car accident, Cornell is broken and hurting deeply. Already convinced he was too old to ever attract a new Dom again, Cornell feels his life is over.
Rhys, Jonas's son, offers him a place to stay while he recovers, and Cornell accepts. No one has ever taken care of him the way Rhys does, and Cornell slowly heals, physically and mentally.
But Rhys has a secret. A Dominating secret.
When his secret comes to light, everything changes, but the D/s dynamic doesn't seem to capture what sparks between them… Can they accept the unconventional truth when they figure it out?
Firm Hand is a standalone slow burn MM romance with reversed daddy kink, an age gap, a very caring Daddy, hurt/comfort, and plenty of steam.
Is this a bad blurb? It's not. It does summarize a little (you can tell because it shows a sequence of events: he's grieving and hurting, he moves in with Rhys, he slowly recovers, but then a secret comes to light…) but not too much, it's still short, and the trope and selling elements are pretty damn clear.
Note that there are a ton of details I'm not mentioning, like both of their occupations: Rhys is a physical therapist and Cornell is an estate lawyer. Do you see why I didn't mention them? Because they're not selling the story. These are not sexy occupations or unique ones that will make readers want to read the book. If you like old style blurbs with a summary style, this might be a good way for you to rewrite those and make them more on point.
Now let's look at the new one:
How can he want to call his best friend's son Sir? Or even worse…Daddy?
Cornell is broken after losing his best friend Jonas and getting hurt himself. He's too old, too imperfect to ever attract a Dom again.
Until Rhys.
When Rhys gives him commands, Cornell yearns to obey.
When Rhys takes care of him, Cornell wants to weep with gratitude.
When Rhys is everything he's dreamed of, Cornell aches to call him Sir.
And when Rhys makes him fly, Cornell soars higher than ever before.
But there's one problem. Rhys is twenty years his junior…and he's Jonas's son. How can you want to call your best friend's son Sir…or Daddy?
Firm Hand is a standalone slow burn MM romance with daddy kink, an age gap, a very caring Daddy and a boy who needs it, hurt/comfort, mild D/s play, and all the feels.
This blurb focuses on the tropes (daddy kink, age gap, hurt/comfort) and on the core conflict and tension (the age difference, plus best friend's son). That's it. We start with a nice tagline that immediately makes clear what the book is about (older boy and a younger Sir/Daddy) and after that, all we do is hammer home the trope and the conflict. No specific details, one POV, keep it short and sweet. This blurb is full of emotions…and that sells.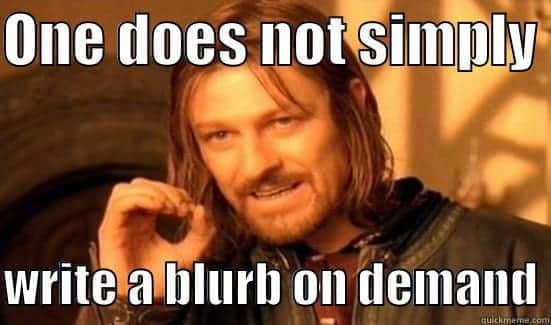 How to Write a Blurb that Sells
OK, I hope things are getting a bit clearer now. Let's bring this home with the practical how to's. How do you write a blurb new style?
Usually, they're written in one POV but you can still do two, just make sure to keep it short. If you do pick one, choose the character with the biggest or most interesting conflict.
Start with a tagline, something that sums up the trope and feel of the book in one sentence, preferably with the conflict mentioned as well. It has to have some kind of tension.
Then focus on the trope, the main conflict, and the emotions.
Keep it short and sweet. Don't introduce any detail that is either irrelevant or won't help sell the book.
You can close off with a question or with a summarizing paragraph like I did, which drives home the tropes again.
Is this the only type of blurb that will sell? No, absolutely not. It's something that works for me, that's for sure, and I've seen other authors have great success with it as well. Then again, some of the bestselling authors in MM romance write blurbs old style…and their books still sell. But: ask yourself how much of that is because of an already established name and brand and loyal readers and how much of it is because the blurb alone has to sell the book. If you're a relatively newbie author or you're not hitting the charts that high, changing your blurbs may help you sell your books. You can rewrite your blurbs into the new style or use a mix of old and new like I showed above, whatever you feel fits you.
Also, I didn't come up with this. Not even close, haha, so I'm not claiming credit. My co-author Kyleen Neuhold and I went to an indie author conference last year, and she attended this workshop on blurbs and told me the short and sweet of it. It clicked with me, so I experimented a bit, gave it my own twist, tried to capture into words what my approach is, and here we are. It works for me, so give it a spin and see what happens.